I was at the BFA Franchisor of Year Awards on Thursday night to see TaxAssist just pipped to the post by Countrywide Grounds Maintenance amidst the usual pumping dance music accompanying those honoured to the stage!
Andrew Quail, the head of business services at the BFA, had spoken during the annual conference about the issue of whether or not a franchisee could also be called a franchise owner, as there was a suggestion 'franchise owner' could be the franchisor…
As an independent franchise consultant specialising in franchisee recruitment, and ensuring that the process and decisions are fully informed from both sides, I take a somewhat liberal approach to this subject dependent on the brand I am working with, the profile of the person they are trying to attract and my own judgement based on the people I am talking to.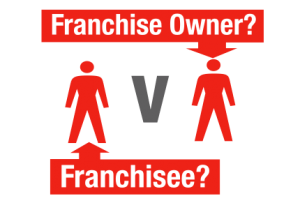 The word, 'franchisee' can invoke emotions of subjugation for those individuals who view franchising more as a partnership than a hierarchy. Business coaching and consultancy franchises are a perfect example of a sector where I would use the term 'franchise owner' to describe a franchisee, and where the franchisor in many cases would rather refer to their franchisees as consultants or coaches rather than franchisees.
For people simply looking for a job type franchise with no real potential to employ staff and grow beyond that, the term 'franchisee' fits much more closely, because that individual is effectively just an employee within his own franchise business.
My thoughts are that, until franchising becomes a fully regulated and more closely controlled industry in the UK, like it is the USA and Australia, these kind of debates will be largely irrelevant.